CryptoJacks (CJ) brought to cryptoworld by a group of Cryptocurrency Enthusiasts and Developers.
CryptoJacks is developed to offer various facilities (Gaming, Exchange, Mining & Web Hosting facilities) to global cryptocurrency fascinated community and to put pug mark in Cryptocurrency world.
Introduction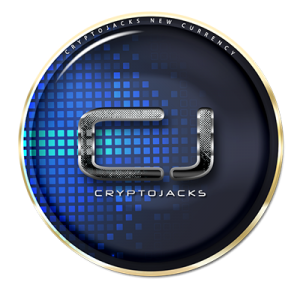 As CJ mentioned in their Caption – Crypto that brings their ideas to life – To expand CJ activities and make members participate in their success, they have decided to sell 360,000,000 Coins of our stake over 36 Rounds 0f 10,000,000 Coins Each (We have opted for ICO to get conducted in rounds only to make Members Discover our True Price over a Period of 36 Rounds with consideration of development phases) .
360,000,000 Coins will be sold during the Initial Coin Offering (ICO) spread over 36 Rounds, 60,000,000 coins will be Mineable during the Proof-Of-Work phase (PoW) and 30,000,000 coins along with stakes will be used for different bounties.
CryptoJacks (CJ) Coin Offering
Currently CJ making good movement on different exchanger with their ICO offerings. Already CJ have finished their 4th round of ICO.
Crypto lover, Traders, Investors can still join ICO on following exchanger.
Exchange
If you are not familiar with Exchanger then can go for direct investment for ICO of CryptoJacks
People can Opt for it by sending Payment to BTC Address mentioned and PM me for Receiving Coins in Wallet or hit @ skype (Skype: cryptojackscoin)
Specification
Ticker: CJ
Type: PoW/PoS hybrid
PoW algorithm: X13
PoS block hashing: sha256d
Max Coins: 500.000.000
PoW reward: 20 CJ
Last PoW block: 3000000
PoS reward: fixed 5% (yearly)
Minimum PoS age: 24 hours
Maximum PoS age: unlimited
Block time target: 1 minute
Difficulty retarget: every block
Coinbase maturity: 100 blocks
Transaction recommended minimum confirmations: 10
Minimal TX fee: 100 Satoshis (0.00010000CJ)
Roadmap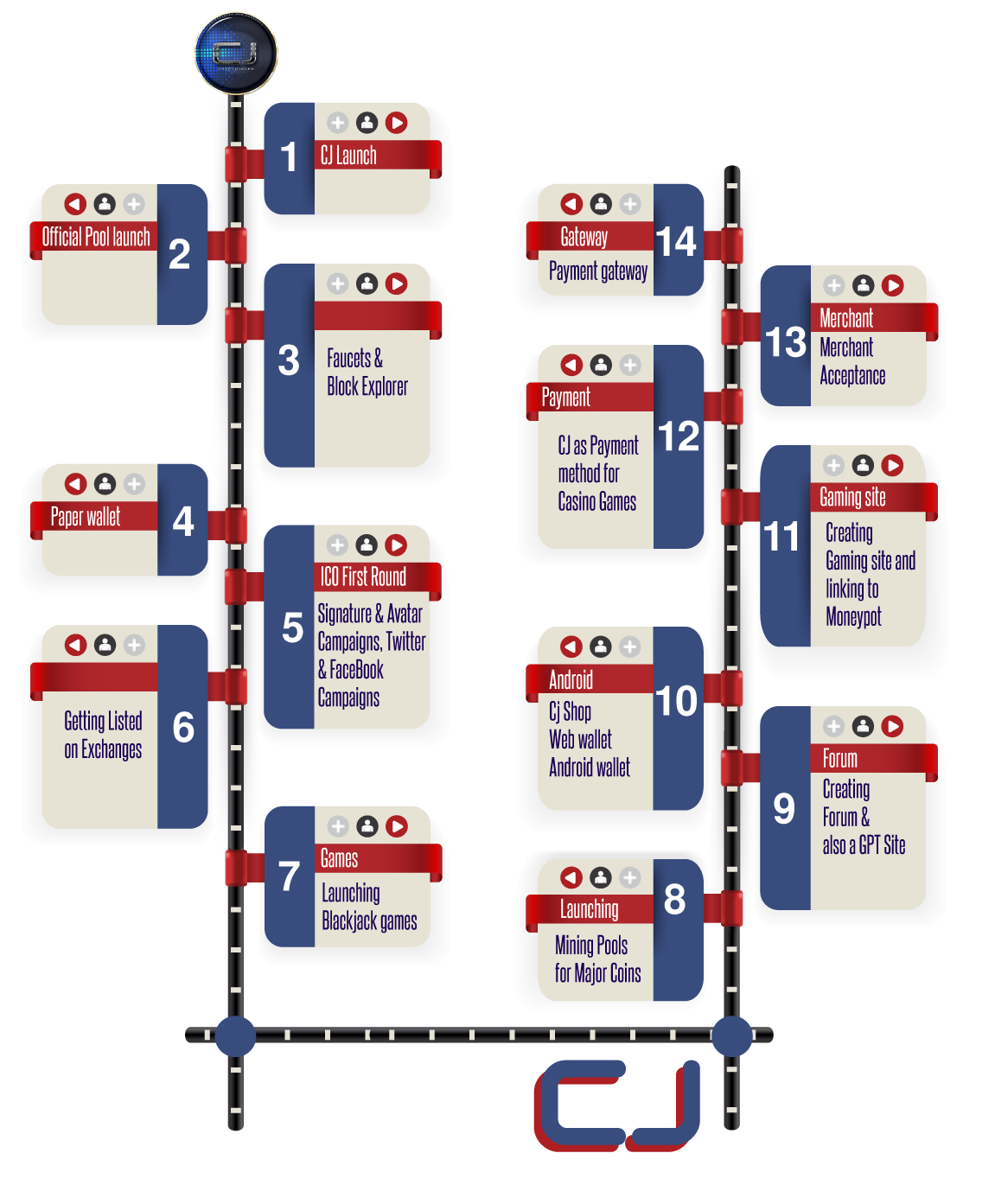 More Information