Watch, read and play in a decentralized digital library controlled by the community.
Creator? Skip the Line
Meet LBRY, a content sharing and publishing platform that is decentralized and owned by its users.
LBRY is a sharing platform that uses blockchain technology to enable users to publish material and get paid for doing so.
Popular publishers can earn $1,000 and early access for publishing via LBRY.
Publish on LBRY
Earn $1,000 and join the next content epoch: the viewer and you, with nobody in between.
Publishing Partnership
How It Works
Publish five pieces of content with the LBRY app.
Set any price per view — from zero to a dime to one million dollars — you're in control.
Receive 100% of your list price in real time as it is streamed.
Receive approximately $1,000.
Answer our beta feedback survey about your experience.
Why LBRY?
More, Better Profit
Any price you charge for content settles near-instantly into an account only you control. You receive 100% of the price. Micro-payments (and free content) supported.
Open, Trustworthy Technology
LBRY uses the ground-breaking innovation of the blockchain to leave no one in control of your content except for you (including us!).
LBRY is an open-source protocol that is controlled by its users: we could not change the rules even if we wanted to.
Complete Creator Control
Update your content at any time. Change the price. Change the title. Publish, unpublish. You and only you can do this in LBRY.
What You Get
Premier Partner status. Receive insider access and support for life.
Content featured on the LBRY landing screen seen by all users, as well as on our blog, social media, and 100,000 person email list, including links to your YouTube or other profiles.
Receive $1,000 worth of LBRY credits to hold, use or sell.
We hold your hand every step of the way while taking none of your revenue.
What You Give
Upload five videos via the LBRY interface (we'll help you out).
A single social media mention about your availability on LBRY.
Allowance for us to promote availability of your content.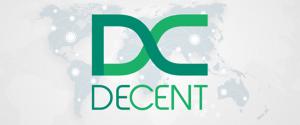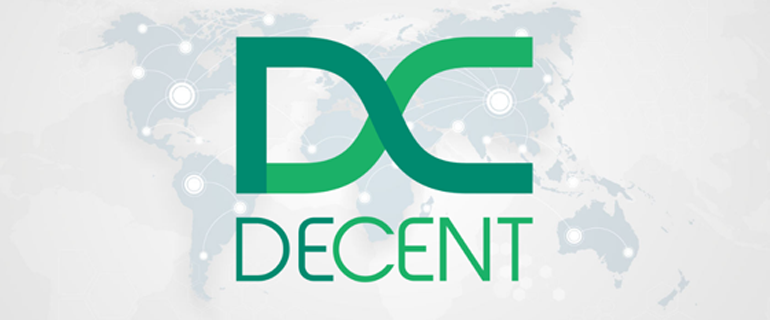 DECENT is a new decentralized content distribution platform that is open source and utilizes blockchain technology, ensuring trust and security. The project intends to obsolete third parties in the way content is delivered to consumers, eliminating censorship.
DECENT opening doors for creative people, authors, bloggers, publicists and their fans and followers it allows borderless publishing of any text, picture, video or music content. Intention of the project is to revolutionize Data Distribution on the Internet.  DECENT is acting as a resourceful and independent unit. It allows information sharing without any boundaries or restriction.
DECENT want to create a fully integrated & trustworthy worldwide system of digital content distribution in which the communication flow is secured and timestamped by the blockchain mechanism.
DECENT's mission is to become a liaison between various industries by bridging the gap between the emerging blockchain ecosystem. Through secure and trustworthy digital content sharing platform we provide a vertically integrated system for industries, organizations or businesses while we focus on flexibility & sustainable development. Infrastructure of linked systems enables to set more intelligent international standards of efficient, cost-effective & secure content distribution. The principles of DECENT, based on distributed trust machine – the blockchain, bring reliability to wide range of sectors & services in which privacy and security play the crucial role.
Technical Description
DECENT combines several functional layers. One layer takes care of distributed storage. We build on the results of the Tribler project, adding own extensions, such as the proof of retrievability, to provide highly scalable, anonymously distributed, guaranteed storage that automatically scales based on the content popularity.
The heart of the solution is, of course, the blockchain. We are designing and fine-tuning several processes and associated transactions for use cases – publishing content, buying content and providing feedback. We use a lot of underlying cryptography inside to make everything work, just naming decryption key sharing, various zero knowledge proofs, etc. The devil is in the details, so as we are still working on technicalities, for detailed description please wait for white paper.
Last but not least, the user experience would not be full without recommendations. Since all data are available in the blockchain, anybody can execute data mining to find the most suitable content. DECENT foundation plans to incorporate their own recommendation engine for their clients, but it is totally up to the users.
Use Cases and Incentives
The first and the most natural use case is content publishing. The user interface will be based on the industry best practices. Upon creating the content an author's client will encrypt it, possibly adding free preview, and create a content package. This package is then anonymously shared with publishers/miners. These guys will be also given their encryption key shares.
The author's wallet is debited the certain amount of tokens for publishing, which will be later distributed (based on the proof of retrievability) to the publishers for storing the content. This way the miners are incentivized to share their disk space with the community.
The second use case is buying the content. The consumer browses the available offers, e.g. based on recommendation engine suggestions, and can check the free preview. When he/she decides to buy it, he/she will also download the encrypted part, pay for it and retrieve the encryption keys via the blockchain. Technically this is the trickiest part where we use several interesting techniques to avoid frauds such as blockchain-based smart contracts with escrow and ZKP.
Last but not least, consumers can provide feedback to the author in the form of rating. This is also a blockchain-based transaction.
Get involved
DECENT is currently looking for ambassadors who will help spread the word about the platform. For more information sign up to newsletter and find out more about how you can contribute to this project.
Connect DECENT
Now you can get all the news and directly discuss anything you would like to know about DECENT Network.
Milestones
1) DECENT Core Getting current core written in C++ up and ready
Launch Q1-Q2 / 2017
2) DECENT Apps Improve various GUIs for DECENT-Core and craft a full batch of Apps
Launch Q3-Q4 / 2017
3) DECENT Apps Continuous integration of DECENT-Core into existing ebook readers, software app stores, music marketplaces, Smart-TVs, password managers etc. Launch of DECENT App Store Development of DECENT mobile clients
Launch: Q1-Q4 / 2018
4) DECENT Stream HW Manufacture of DECENT-Stream HW devices, Plug&Play USB-HDMI devices that enables any Smart-TV to be directly plugged in the DECENT Network
Launch: Q3-Q4 / 2018, Q1-Q2 / 2019
Feeling geeky? Download Whitepaper
Download DECENT Whitepaper