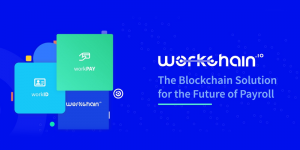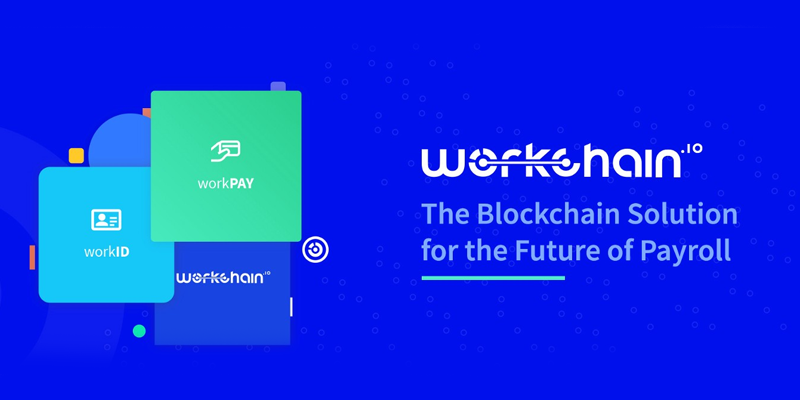 People across the world work hourly in the rapidly evolving economy and technology but unfortunately not all of them were paid on-demand to meet their needs on the time and workchain is going to revolutionizing the old method of payroll system with automated payroll system on Blockchain.
WorkChain
Introduction
Workchain.io aims to make works earn in cryptocurrency possible with instant paycheck from the moment they clock out and this gives financial control that everyone deserves. Workchain provides following framework to solve the existing old payroll system.
WorkID – Unique ID for each worker with immutable CV with verified details of the worker.
WorkPay – Enable real time payment for works on workchain.io
WorkPay Advance – Enable less risky access to peer to peer loans with verified credit history for works.
WorkChain.io is a distributed, decentralized blockchain-based public ledger that replaces slow traditional payroll cycles with real-time cryptocurrency payroll. By building unified, immutable and verified work and payment records, WorkChain.io creates a framework that connects all the steps of payroll into one simple and efficient flow from work completion to payout, building a new ecosystem along the way.
For workers, it means instant access to earnings – their paycheck on-demand. For employers, it provides an advanced, automated payroll solution that is efficient, cost-effective and ends the reliance on third-party processors and banks.
Technology
Platform Architecture WorkChain.io will provide a unified interface to collect and store work, educational and payment records through a model that incentivizes parties to provide the records as well as verify the authenticity of them. While any record can be added to WorkChain.io by an entity, the validity of a record must be confirmed through the platform's Trust Score.
The primary focus and utility of WorkChain.io lie in the immutability of its data, which will be achieved through blockchain-based Ethereum smart contracts, distributed data storage, and the platform's node-accessible frontend which forms the platform's domain logic – the way in which its data is created, stored and changed.
The Ethereum Public Ledger Ethereum, on which WorkChain.io is built, is a decentralized software platform that enables Turing-complete smart contracts and Distributed Applications (DApps) to be built and run without any downtime, fraud, control or involvement from a third-party. WorkChain.io is a central technology layer built on top of the public Ethereum blockchain, then upon this exists a third layer for the WorkChain.io Application Ecosystem.
Smart Contracts The smart contracts Ethereum creates will control agreements between users and entities to form records on WorkChain.io, executing a "handshake" between the two parties to verify the data being recorded based on the platform's defined conditions, and automatically enforcing the obligations of the two parties as encoded in the smart contract.
Technology Partners
WorkChain.io recognizes that there is a broad ecosystem of web 2.0 and 3.0 platforms that already provide solutions to some of the needs of this project. They will partner and integrate with these leading established solutions so that they can remain focused on their core mission of unlocking new and better ways for employees to find work and access capital.
Primary Sectors for technology partners:
Identity In addition to their own internal platform validations for identity such as email, SMS, and social media profiles, we will work with external providers to further ensure individuals' identities and assign unique use addresses on WorkChain.io.
Skill Assessment / Validation Verified skills are vital to forming a trusted professional profile for individuals. These records currently exist on LinkedIn but are unreliable. Decentralized professional social networking platform Indorse is just one integration solution that will be used to create trusted skill verification through validated shared work histories of individuals.
Education Verification Academic qualifications on LinkedIn or in CVs are difficult to verify because education histories are typically disconnectedly stored by issuing institutions. WorkChain.io will integrate with education and degree verification services to connect education histories to form verified education records fundamental to trusted professional identities.
Market Strategy
Integration Partners / Mainstream Adoption
Humanity.com
WorkPuls
And more to come.
User and Partner Incentivization Programs
Users – With our proprietary user-incentivization application users can be rewarded on the platform for signing up, referrals,etc.
Partners – An additional revenue stream as well as value-add service to their existing business.
Developement Stages
Stage 1 – Early Adopters / Proof of Concept
WorkChain.io will switch to full workPAY, alongside pilot users from 5 additional businesses.
Adoption by successfully-funded ICO companies to pay their employees in crypto. Available only to companies with 4+ rated ICO that successfully raised in the past 12 months.
Based on industry data, this is $250m in payroll (crypto, fiat and tokens) that can be processed via WorkChain.io, with potential $5m annual revenue. (source)
Stage 2 – Employees First – Integrating with established payroll and workforce management companies to connect with established systems to provide immediate utility to employees.
Stage 3 – Partnerships — Partner with on-demand/gig work providers to enable instant payouts for their workers.
Stage 4 – Businesses — As the WorkChain.io technology advances, completely replace outdated payroll solutions businesses rely on today with workPAY.
Specification
WorkChain.io App Token ("WATT")
Your Membership Token to the Future of Payroll
The transactions made through the WorkChain.io ecosystem and the interoperability of its applications will be powered by the platform's native utility token, WorkChain.io App Tokens ('WATT', 'WATT Token').
The functionality of WATT Tokens will naturally expand over time in step with the adoption and growth of WorkChain.io. As the number of users on the platform grows, so will the utility and common product use of WATT Tokens.
Token Information:
Supply : 1,000,000,000
Symbol : WATT
Decimals : 18
Type : ERC20
Technology : Ethereum
Address : 0x829a4ca1303383f1082b6b1fb937116e4b3b5605
WATT Tokens will be Ethereum-based ERC20 tokens. ERC20 is a technical standard used for smart contracts on the Ethereum blockchain for implementing tokens that have intrinsic value and can be sent and received on the blockchain. Some of the advantages of using the ERC20 token format include:
Transferability of ERC20 tokens to other DAppChains
Broad adoption of wallets and exchanges
Strong community of the Ethereum blockchain makes ERC20 reliable
Ethereum has scaling plans that will enable faster transactions
Security and dependability – Ethereum is the second most prominent blockchain network
Distribution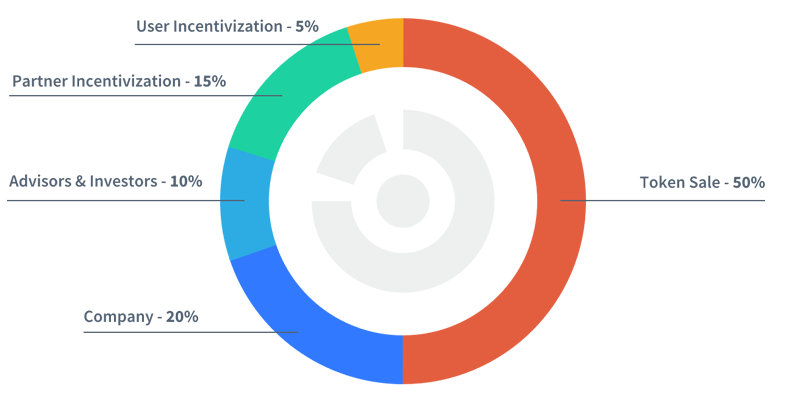 Token Vesting
WorkChain.io team is in this for the long run.
All tokens will be vested transparently through smart contracts. Their token model further encourages long-term staking (12 months-plus) by protocol participants.
Staking
Staking is the primary use for WATT Tokens, enabling different participants access to the network and to perform more work on WorkChain.io based on the size of the stake.
Primary Parties and their benefits in Staking WATT Tokens.
Work Token Model
A service provider stakes WATT Token to earn the right to perform work for the network.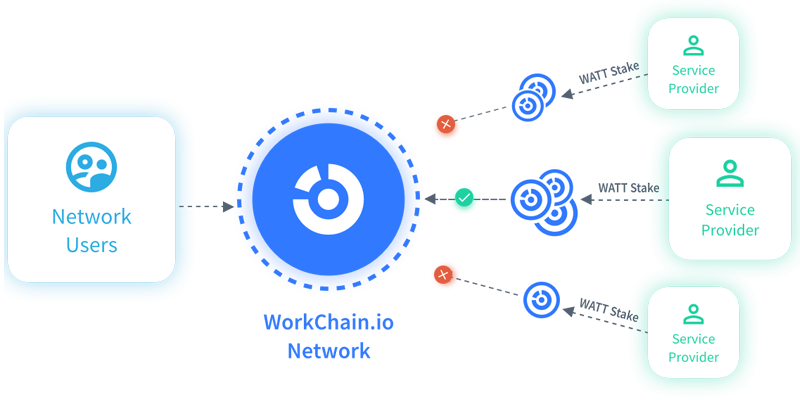 Value Exchange
WATT Tokens enable secure and verified transactions – the sharing of value – between individuals and entities on WorkChain.io. WATT Tokens are vital to the adoption, functionality and future mainstream success of WorkChain.io.
Writing Data
WATT Tokens will be earned by entities and individuals who provide trusted data to WorkChain.io to build the platform's records. A reward for trusted, verified data.
Verifying Data
WATT Tokens will be awarded to users who verify data shared on WorkChain.io. In this way, WATT Tokens work alongside the Trust Score Protocol as an internal measure of quality for the verification of data.
More Work = More Revenue
All ecosystem revenue is split between WorkChain.io and Workers (lenders and work validators) that make the transaction possible.
Small transaction fees (<5%) on all services and applications used on our platform.
A % of loan interest collected directly in stable coin.
WATT tokens collected and resold when used in transactions.
Transaction fee revenue share on our payroll debit/visa cards when used at merchants (Merchant Fees).
Ecosystem Revenue Model Scenario
Substantial opportunity for revenue growth from transactions as # of users increases
As demand increases more tokens are required to stake
Revenue split to workers is meaningful to facilitate adoption and further network demand
Partner / User Incentives
Quality data is what will fuel the creation of trusted WorkChain.io records and rapid user adoption of the platform. With this in mind, a sizeable percentage of the total WATT Token supply will be allocated as incentives to users and partners to drive platform growth and adoption.
User Incentivization Individual users who build up their workID profiles, integrate their accounts with third parties, refer users and validate data on WorkChain.io will be rewarded with WATT Tokens.
Partner Incentivization To build the vibrant WorkChain.io partner ecosystem, platform partners that onboard their trusted user data to build work records will be rewarded with WATT Tokens.
For both partners and users, WATT Tokens are logged in a user's wallet as they're earned. And then can be put back to immediate work through accessing the functionality of the platform. This makes the token wallet an intrinsic part of platform use – not a static side-product like with many blockchain projects.
Product Road Map
Q3 2017   WorkChain.io Project Starts
Q4 2017   Application Development Begins
Q1 2018   WorkChain.io Closed Alpha Version Release Public Release of WorkChain.io Vision
Q2 2018   White Paper Released WorkChain.io Public Beta on Blockchain
Product Launch #1: World's First Immutable CV Created with workID
Q3 2018   First integration with Proof of Work applications First workPAY Test Transactions
Q4 2018   Additional Integration with Proof of Work Applications SDK for Proof of Stake Records
Product Launch #2: First Salaries Paid Through workPAY
Q1 2019   Onboarding Employers workPAY ADVANCE Beta Release
Q2 2019   Product Launch #3: workPAY ADVANCE Lending Application Launch
Q3 2019   Switch to Fully Decentralized Model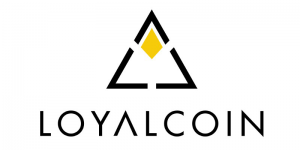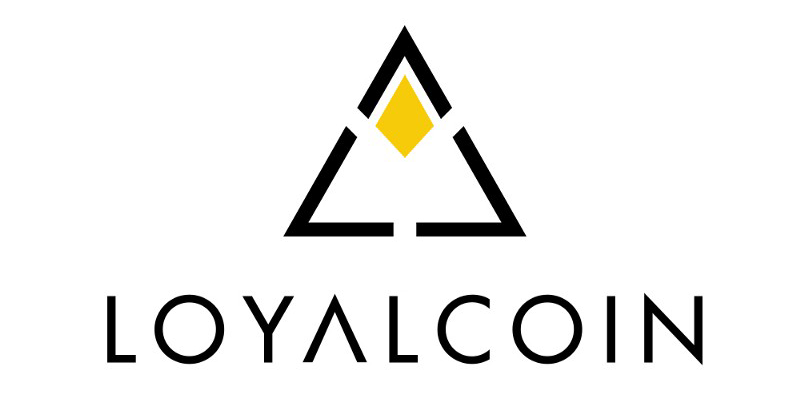 LoyalCoin is a new virtual currency that will replace traditional rewards points
Appsolutely Launches the LoyalPlatform, LoyalCoin and LoyalWallet; Using Blockchain to Usher in the New "Loyalty Economy"

LYL Token
About LoyalCoin
LoyalCoin is the next generation of customer loyalty points, one that can be used in more ways than what was previously thought possible.
The LoyalCoin virtual currency is the asset that unleashes the full potential of customer loyalty. But just like any asset or object of value that needs the right technology to be used to its full potential, LoyalCoin is best carried on a platform that gives it the power to show all its features.
Main goal is use blockchain technology to open loyalty ecosystem where the consumer decides where and how he likes to redeem the rewards they've earned.
Introduction
Appsolutely, the blockchain omnichannel loyalty solution, today unveiled its LoyalPlatform, LoyalCoin (LYL) and LoyalWallet, to unify the complex and disconnected $1.68 billion loyalty industry and ensure that the value of "rewards" is converted into commerce. The platform is the foundation for a new "Loyalty Economy," a next generation ecosystem in which consumers can use a single currency (LYL) to redeem and exchange benefits from any participating brand, anytime and anywhere. Appsolutely's technology provides an unprecedented opportunity for brands to engage and build stronger relationships with consumers.
Components of the Loyalty Economy
LoyalPlatform is the ecosystem from Appsolutely that will spearhead the Loyalty Economy. By using a virtual currency, digital wallet, a series of white-label applications and a coalition of supporting merchants, Appsolutely will change the current loyalty landscape into a value-focused, cryptocurrency-based rewards system that dwarfs traditional rewards programs. LoyalPlatform will help customers be more engaged with companies' loyalty programs, while acquiring better rewards for their consumption.
LoyalCoin (LYL) is the token that serves as the official virtual currency of the new Loyalty Economy. The goal is for consumers to be able to earn and spend LYL whenever and wherever they prefer to buy goods and services from any participating merchant within Appsolutely's Loyalty Economy. This creates an open loyalty ecosystem where the consumer decides where and how they'd like to redeem the rewards they've earned.
The LoyalWallet is a mobile app that enables brands and consumers to store and use LYL to redeem rewards and buy items from all participating merchants (not just one). The LoyalWallet provides expanded features such as the conversion of LYL to other currencies. Rewards recipients can even convert rewards into fiat currencies and cryptocurrency counterparts, such as Bitcoin (BTC), Ether (ETH), and many others. This app will enables sending and receiving payments to and from other LoyalWallet users, as well as from participating merchants and other companies who enabled the option to pay with LoyalCoin.
Roadmap
Redefining customer loyalty with these groundbreaking launches and technologies.
More Information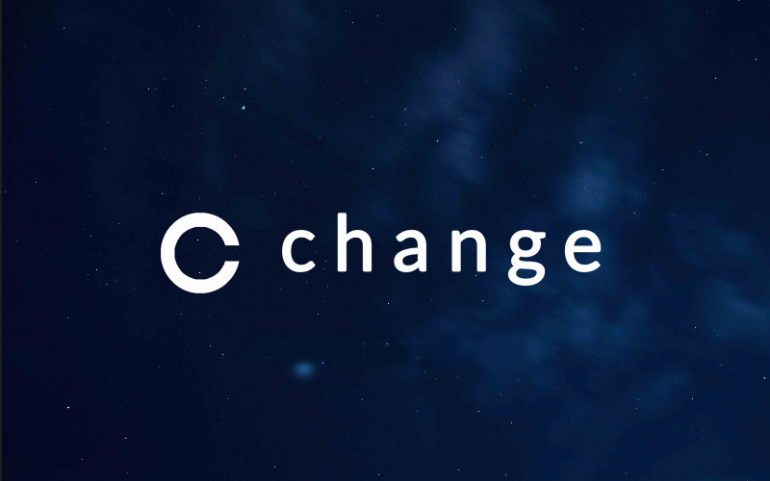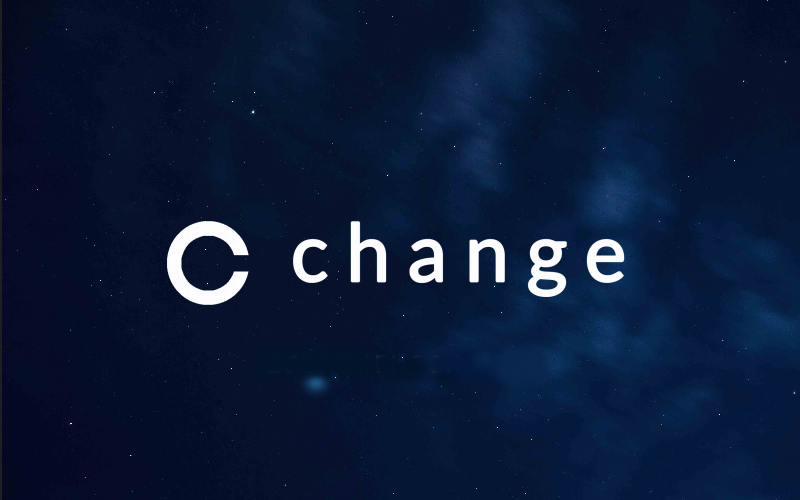 Lately, innovation has unmistakably affected a few businesses. Organizations like Uber, AirBnB, and Netflix have been pioneers of change and interruption, rethinking the areas of transportation, convenience, and stimulation with new and imaginative business models. The managing an account industry, on the other hand, hasn't seen much advancement and clients' accounts are still responsible for a modest bunch of built up players that work in an exceptionally conventional form.
Be that as it may, with the progressions of innovation, development has been fast to fill the hole in fund – interfacing money and innovation (FinTech) to convey suggestions that better fit the requirements and needs of the populace. A few cases of these supposed FinTechs include: Transferwise, Betterment, Oscar, Lufax, ZhongAn, and so on. The bank of the future does not just offer installments with cryptographic forms of money yet in addition has a completely incorporated commercial center of FinTechs.
Introduction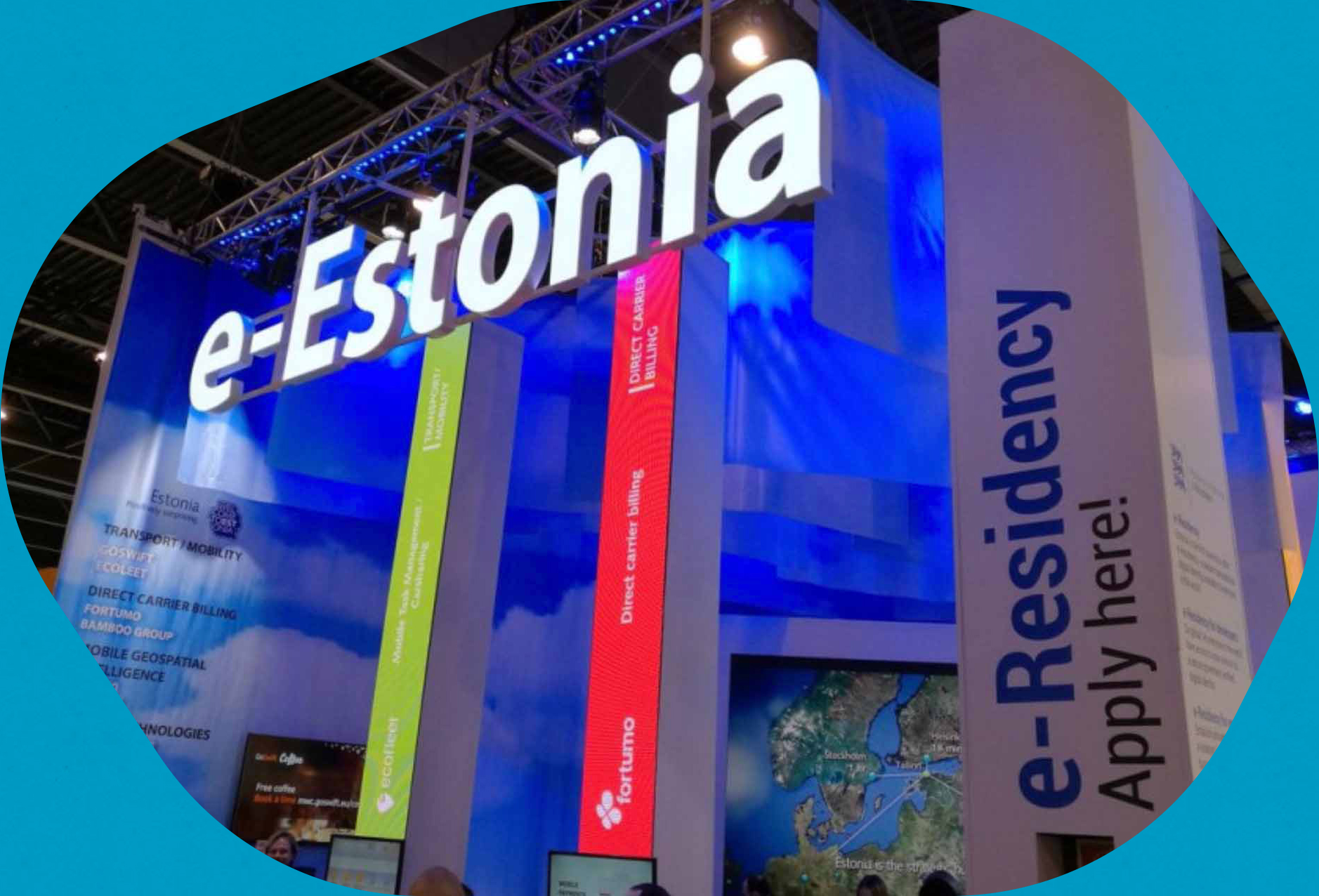 Change has partnered with the e-Residency project by the government of Estonia, the most advanced digital society in the world. Change will be available to its projected 10 million e-Residents including Tim Draper and Edward Lucas.
Change is widely supported in the industry. Their mission to create a global FinTech network that defies the norms of traditional banking has inspired several big names to support them.
Vision for Future of Banking
More Information