E-Leven Token (ELV) offers an opportunity for Everyone to get a share of the 11 Trillion Dollar, Crypto Stock Market.
JOIN THE WORLD CLASS OPPORTUNITY TO GET SHARE OF GLOBAL CRYPTO STOCK MARKET.
E-Leven
Introduction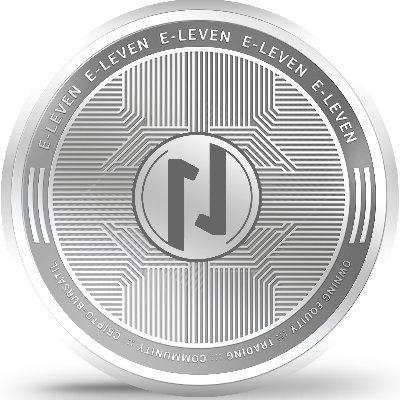 E-LEVEN TOKEN (ELV) is a token developed under the E-LEVEN TOKEN Protocol BEP20.
A standard on the Binance Smart Chain that inherits the properties of the ERC-20, but with low fees and fast transaction speed, among other benefits.
With a fixed supply of 11 million Tokens, E-LEVEN (ELV) integrates what will henceforth call Crypto Market and Stock Market, leading to a merger of Digital Assets (Tokens) with the Stock Market (Currencies, Commodities, Indices, Futures, Bonds, Stocks and others).
Information
E-leven token (ELV) comes to merge the growing world of crypto.
Already known stock market, being the unit of account for the disruptive and innovative model of E-leven Group.
Why choose E-LEVEN ?
Many traders find in this Stock Market an opportunity to achieve progress in their personal goals, but what many of them ignore is that trading is only part of a whole in this industry that grows day by day.
E-leven Bank gives you the opportunity to become a bespoke Brokerage service provider in an efficient way with the support of true professionals in the industry.
Services
E-leven (ELV) is presented as the solution to the excessive commissions that Brokers charge when receiving Cryptocurrencies from investors or Traders who come to seek a competitive, supportive, fair, and transparent scenario. In this way, users who interact with the model proposed by E-leven Bank will be able to operate with prices in real-time, directly hooked on the stock markets and with the main Cryptocurrency houses and traditional brokerages without absurd commissions, unfair leverage fees, and with an interaction protocol directed with a novel DISRUPTIVE model in which E-LEVEN (ELV) also entered as a deposit medium.
E-leven seeks to unite the strength and financial muscle of the largest number of small operators and medium investors, who together form a large portion of the almost 7 Trillion dollars that move in the Forex market; thus accessed commissions that it shares with this great community and thus allowing to generate a financial circuit that would re-inject volumes to the number of tokens (ELV) placed in the Cryptocurrency market that adds up to more than 2.4 Trillion dollars and increasing.
About E-Leven
The growing boom of cryptocurrencies has allowed the birth of the number of digital assets (tokens) determined to be used within an ecosystem that in turn facilitates the financing of projects, thus boosting the microeconomy of the Blockchain.
This is how E-LEVEN presents a solution based on Financial Engineering developing a hybrid system through a model called Crypto-Stock in which the community will be able to receive rewards through our Staking programs.
Without ceasing to be a DeFi Token presenting ourselves with a decentralized financial asset or value within a Blockchain, we managed to make traditional financial institutions contribute their growing capital to maintain our E-LEVEN Token (ELV) in constant growth and positioning, that is to say, that our value in the Cryptographic market will be exponential and organic thanks to the growing community day by day and will be able to respond to sustain these prices with the volumes coming from our technological development represented in E-LEVEN BANK.
Roadmap
JUL – 2020
+ Idea Identification (Token-Broker)
AUG – 2020
+ Formation of the Initial Team
SEP – 2020
+ Feasibility Analysis
OCT – 2020
+ Definition of the Technical Standard (Token)
NOV – 2020
+ Definition of the Brokerage Model
DEC – 2020
+ Creation of Initial Development
JAN – 2021
+ Expert Team Integration
FEB – 2021
+ Integration of the Commercial Team
MAR – 2021
+ Creation of the Token (ELV)
APR – 2021
+ Phase 1: Private Sale
MAY – 2021
+ Phase 2: Pre-Ico Sale
*Bounty Program Launch
JUN – 2021
+ Phase 3: Pre-Ico Sale
JUL – 2021
+ Launch on the 1 first exchange
AUG – 2021
+ Integration with E-leven Bank (Broker)
SEP – 2021
+ Launch of Social Trading
OCT – 2021
+ Launch of E-leven App
NOV – 2021
+ (ELV) as a deposit for E-leven Bank
DEC – 2021
+ Launch of E-leven Wallet
JAN – 2022
+ Launch of E-leven Exchange
FEB – 2022
+ CRM, Custom Brokerage Solutions *E-leven Bank
MAR – 2022
+ E-leven card integration
APR – 2022
+ Launch of E-leven ECommerce
MAY – 2022
+ Launch of E-leven Pay