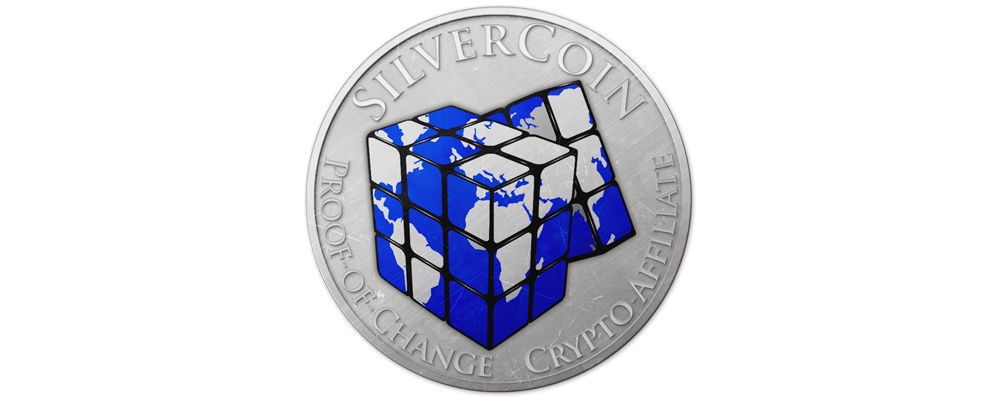 Silvercoin Offering Universal Web Monetization Platform
Universal Web Monetization Platform Powered by the Proof-of-Change Protocol.
SilverCoin (SVC) is based on the Proof-of-Change protocol; where the more information you share and the more people you reach, the more you earn and the more you Change The World.
This Universal Web Monetization and Community Engagement Platform rewards you for sharing information and enabling others to do the same, thus solving one of the biggest problems facing the world today, Centralized Information.
It's incentivized by a blockchain-secured deflationary rewards structure that offers a truly unique and equal opportunity to all people.
The key to this viral, barrier-less, incentivized, people-powered platform is that it is a plug and pay technology that is as easy to use as posting a link.
10 Reasons Why SilverCoin
SilverCoin Offers Two Types of Level
Level I
TrueFreedom 
Free Internet Business Course ($1000+ usd value)
32-Video Training Series With Assignments
Step-by-Step Instructional Format
You Own What You Build
Goal Is 'You Incorporated'
No Prior Online Business Experience Necessary
Content Has Universal Application
Automatically Enable Your Followers To Do The same
Multiply Your Market Reach And Sphere Of Influence
Offer High-Level Education To Those Who Can't Afford It
88 million silvercoin (SVC) paid out via the POC protocol
Affiliates earn 16 SVC for every referral who joins TrueFreedom
Number of SVC paid out drops 50% for every 10% drop in total supply
Coin levels: 16, 8, 4, 2, 1, 0.5, 0.25, 0.125, 0.0625, 0.03125
The final 10% of the coins are subdivided 5 times starting at 0.03125
For every 20% drop in supply, coins paid out halve until it reaches zero
Final 5 levels: 0.03125, 0.015625, 0.0078125, 0.00390625, 0.001953125
1% of payout (880,000 coins) will go to the Tech Fund
Total silvercoin supply is 100 million
Level II
SilverPlan
Optional Membership Level
Crowd-Sourced Contest Generator
Treasure Hunt Themed Fact-Finding Game
Contests Pay Out Rewards For Contribution
Winners Chosen By Community Voting
Winning Content Becomes 'Free To Share' Web Content
Residual Rewards For Participation
Coin Holder Bonus
2-Tier Monthly Affiliate Plan
Earn Coins From Your Referrals Referrals
Monthly membership fee is equal to 1/10 the Proof-of-Change payout.
If you earn 16 SVC for a referral, the fee is 1.6 SVC for that month.
Total collected membership fees are paid out monthly as follows:
25% to contest rewards
25% to coin holders
25% to next-level project development
25% to the 2-tier affiliate plan

15% for 1st level affiliate relations
10% for 2nd level affiliate relations
More Information